Website Design Services
DBR Visuals works with our clients to plan, create and finalize a custom website that they are proud to call their own. We will do our best to design a website that matches your company colors and profile. Our Client's Website is their representative to the world, so of course it needs to reflect the company's personality. DBR Visuals will achieve this through a wide range of css design techniques along with javascript and multimedia enhancements. We can provide custom sites using html, xhtml, css, javascript and php. Our website design services are second to none.
Mobile Friendly Website Design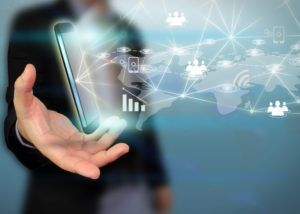 Estimates today show that 67% of Americans use a smartphone and conduct searches for products and services. This number is rapidly increasing. Soon mobile phone and tablet type devices will be in almost everyone's hands. It is critically important that your website look great and function smoothly on these devices. At DBR Visuals we design responsive websites, which means the site will adapt to all devices and look just as great and function just as well on all of them.
How many times have you tried to view a website on your mobile phone and then become so very frustrated when the webpage wouldn't load correctly or couldn't be navigated properly. Maybe the text was so tiny that you need a magnifying glass to view it. With our modern website designs, you will be able to view the site without a hitch, it will look fantastic and will be incredibly easy to navigate. Your visitors will find the information they need quickly.
Responsive Website Design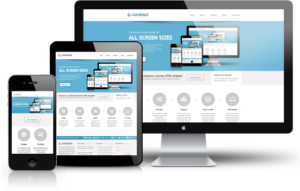 Our up to date website designs are responsive, which means they automatically adapt to any device that you view the website on. The site looks and functions perfectly on mobile phones, tablets, laptops and desktops. This is a big time saver for us as the website designer and it also helps us to maintain the theme and look of the website no matter what the visitor is viewing it on. This is great news for you, the client because it saves you money during the design process. These are some of the most attractive website across all devices. It truly makes your company or organization look professional, current and relevant.
WordPress Design
DBR Visuals are experts in using WordPress and designing websites in WordPress. We can provide custom designed WordPress sites using php in combination with any or all of the previously mentioned languages and techniques. These websites are dynamic, user friendly, and extremely customizable. We love WordPress and are confident you will too!
Want to see more information about our wordpress website design services?
Working with our clients
DBR Visuals is very flexible when it comes to working with our clients. Many have ideas and want to provide input to the design process. In that case we will work directly with our client to develop the style and look of their website. Others choose not to get involved in the process and instead leave it up to the experts to come up with a design that fits their needs perfectly. In either case, we will accommodate these needs. The results of your website design will be a professional, attractive and perfectly functioning website that will represent your business or organization well.
Want to bring your company up to date on the web? Let DBR Visuals Website Design Services show you the way! (505) 217-9152