Albuquerque SEO Services
Achieving a high rank on today's major search engine results listing is key for many businesses. DBR Visuals uses the latest web design and html coding techniques to accomplish this. Our Search Engine Optimization in Albuquerque and surrounding local areas can improve your websites rankings on Google and the other search engines dramatically. After we build and publish your website, we tirelessly perform many tasks that will continue to improve your rankings. As a part of our SEO services, we will monitor web traffic, measure keyword effectiveness, then make adjustments to those keywords and their placement, and many other strategies. By using our service, we can move your website up the search engine rankings list. Do you have questions about SEO (Search Engine Optimization)? Contact us, we are glad to answer your questions and help you understand what SEO is and how it can dramatically affect your business or organization.
The SEO Services Process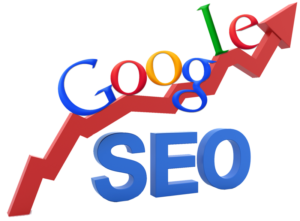 There is no magic button for good SEO results. However, with proper website coding and sound strategies, your website ranking with the search engines will increase. There is a great number of components that go into proper Search Engine Optimization. DBR Visuals have the knowledge and expertise to provide SEO services that include these components. We constantly monitor, analyze and adjust components on your site. Some items are seen by the visitors to the site, but most are only seen by the search engines web indexing software. It is a process that DBR Visuals has become extremely good at and have attained fantastic results for our clients. Let DBR Visuals provide your Search Engine Optimization Services and get your website noticed on the web.
We Know SEO
At DBR Visuals we understand all of the elements that go into a full SEO Services program, furthermore we know that the algorithms from Google and the other search engines change frequently. What is working today may not work tomorrow. We stay on top of the latest techniques and rules for effective SEO. It is almost impossible for you as a business owner to keep track of all this. Trust the experts at DBR Visuals.
We provide Albuquerque SEO services that take in the full array of tools that will help your achieve the best ranking possible. We always meet with and get feedback from our clients. After all, the client is the expert within their field or area of business. The ideas for keywords and phrases that come from our clients provide a very important starting point for the overall SEO program.
On Page SEO
The on-page SEO coding and keyword placement is an extremely important part of your SEO program. DBR Visuals have professionals with years of experience that know the absolute best strategies and proper coding to achieve great rankings. We make sure that all components on the site work together and each page is fully optimized to achieve your highest possible rankings. Proper headings, tags and keyword placement are all factors within the design of the website. The design of the website is critical. Having a mobile friendly site or not is one example of how design affects your rankings.
Off Page SEO
DBR Visuals offers to perform other, off-page SEO strategies for our clients as well. Drawing attention and traffic to your site through the use of blogging, social media, website linking and website directories can all be a part of the overall SEO Services Program. There are many factors that can help or hinder your website's ranking performance and we aim to stay on top of it all for you.
Over time, we measure, evaluate and adjust many items within your program to be the most effective we can. Constant monitoring of the website traffic and how visitors arrived is just one of our daily, weekly and monthly tasks. The work involved in solid SEO Services never ends therefore DBR Visuals works tirelessly for you. We maintain constant and continuous efforts to achieve great results. If our clients don't succeed, neither do we!
Call DBR Visuals to get your Albuquerque SEO Services Program started. We will provide you with a free analysis of your website and its rankings, then let you know how we can help (505) 217-9152