Website Hosting and Email Services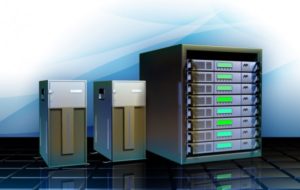 DBR Visuals can provide the website hosting services for your company or organization. You can rest easy knowing that your website is live and running smoothly. As part of our website hosting package we will provide a monthly maintenance inspection to ensure your website and links are working properly. We can also provide web traffic monitoring and analysis. This service can provide valuable information to your Search Engine Optimization and website marketing strategies. Look here for these additional services.
Website Hosting
Your website can not be viewed by the world until it is placed on a host server that is can be viewed by the public. These servers are completely secure and online 24/7. DBR Visuals can provide this host for your website. We use servers that are completely reliable and have a back up server in place in case there is a problem with one. Along with the basic hosting service, we will review the website on a monthly basis to ensure proper functionality and proper software updates.
There are many, many hosting services out there and most provide a good service. The advantage to using DBR Visuals is our fantastic client contact. We are easy to communicate with and lighting fast at responding to your needs. You don't have to go through several channels or sit and wait on the phone for someone to answer. Call, email, or text and we are there for you. It's time for you to have a website hosting service that you don't have to worry about.
Interested in hosting along with complete website management services?
Email Services
As part of your hosting plan, DBR Visuals can provide email services as well. Your email can be the lifeline of communication for you business, so it is critically important to have reliable email services. Once your website is being taken care of and hosted by a safe and reliable server, why not take advantage of safe and dependable email service as well?
We provide email services, help you set up your email and provide any instruction you need.
Contact us or Call us for a quote on dependable website hosting and email services (505)217-9152