Search Engine Optimization - SEO Services
Achieving a high rank on today's major search engine results listing is key for many businesses. DBR Visuals uses the latest web design and html coding techniques to accomplish this. Our search engine optimization programs can improve your rankings on Google and the other search engines dramatically. After we build and publish your website, we tirelessly perform many tasks that will continue to improve your rankings. Through web traffic monitoring, keyword placement and adjustments as well as other strategies, we can move your website up the rankings list.
The SEO Process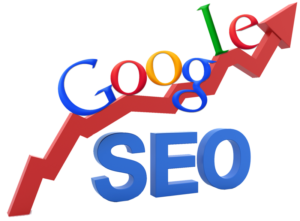 There is no magic button for good SEO results, but with proper website coding and sound strategies, your website ranking with each of the search engines will increase. There is a great number of components that go into proper SEO. DBR Visuals have the knowledge and expertise to provide SEO services that include these components. We constantly monitor, analyze and adjust components on your site. Some items are seen by the visitors to the site, but most are only seen by the search engines web indexing software. It is a process that DBR Visuals has become extremely good at and have gained fantastic results for our clients. Let DBR Visuals provide your SEO Services and get your website noticed on the web.
A website cannot help your business unless it is found and seen on the web!