A Professional SEO and Website Design Company in Albuquerque
OUR GOALS
1

At DBR Visuals we want to be a website design company that becomes a friend to each of out clients. Our clients aren't just another project, we hope to get to know them personally and help them be successful.

2

We want to constantly create website designs that function as well and look as attractive as any in the market. We will work to stay on top of the constantly evolving web technology and web development market.

3

We strive to be flexible with our programs, packages and pricing. DBR Visuals wants to be a website design company that will adapt to fit the needs of our clients. We hate the "one size fits all" philosophy!
WHO WE ARE
DBR Visuals has been in business since 2010. We provide website design, development and SEO services for very reasonable rates.
DBR Visuals, is a low overhead website design company owned by Darin Rasberry. DBR Visuals can provide, professional, quality website design and development services, as well as website hosting, email services and search engine optimization. We pride ourselves on keeping a fantastic working relationship with all of their clients.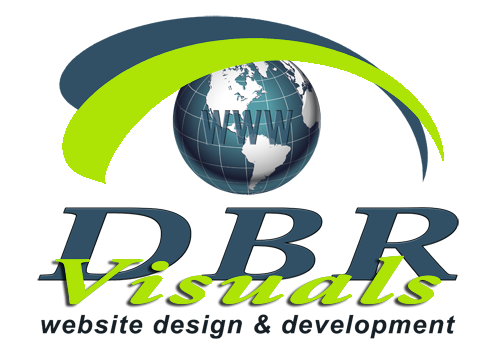 DBR Visuals is a website design company that not only builds websites tailored to the specifications of our clients needs, but can set up a website management plan that is customized to fit as well. We can help maximize our client's exposure to the world wide web.
Our clients will never wonder what's going on with their website or who is taking care of it. DBR Visuals keeps you informed, while taking care of your every web related need. Since 2010 we have been making friends out of our clients, while helping their online presence grow and attract attention to their businesses and organizations.
WE OFFER THESE SERVICES
WE ARE GOOD AT THIS

Professional know-how and website development experience
We have experience in many various web design and development platforms, software and languages. DBR Visuals can easily integrate the latest technologies and make use of current tools to make your online presence work to it's full potential. Go to work with DBR Visuals and put all of our years of experience and web development knowledge to work for you.

Client communication and awesome customer service
Each of our clients are very important to us. We are a website development company that mostly works with small and medium sized business. We maintain constant contact with each of these clients. They are always informed and can contact us at any time. Email, call or even text us and we will respond almost immediately. We take care of our clients as we would our friends.

Professional, successful search engine optimization
DBR Visuals search engine optimization programs are very successful in getting your business or organization's website to the top of the web search rankings. Google, Bing and Yahoo are the big 3 and we can get your website to the top of these listings. Get your website found and noticed online, a good SEO program from DBR Visuals will drive visitors and potential customers to you.

Let's build your online presence and get you noticed
We will work to build your online presence in many ways. It starts with building that visually stunning and technically sound website, but there is so much more! We can also perform daily, weekly and monthly content management, blogging and social media communication. DBR Visuals will use all the avenues available to build your name and generate traffic to your website.
OWNER DARIN RASBERRY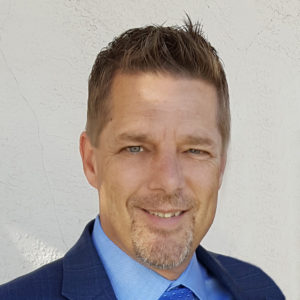 Darin Rasberry is the owner and operator of DBR Visuals, LLC website development company in Albuquerque, New Mexico. He attended the University of Wyoming and also has an Advanced Website Design Certification from Kennesaw State University. Darin is an experienced website designer and web developer, but even more than that, he has 15 years of project management and Sr. project management experience. Because of this experience, Darin is devoted to maintaining client contact and the highest possible satisfaction rate. He understand the importance of a good client relationship. He also understands the importance of project timing, deadlines and efficiency. He will deliver your project on time and you will be kept in the loop every step of the way. Darin uses imaginative ideas and web development expertise to produce a truly unique and functional site.
As a Website Designer and Webmaster he is an expert in;
custom website design (html, xhtml, css, javascript, php, photoshop)
website maintenance and functionality
search engine optimization (seo)
wordpress website design